When it comes to selling Penticton real estate, the ideal time of year is normally the spring and summer months. This is mainly due to the fact that most people tend to stay indoors in the winter months. Or are too busy with Christmas and taking some holiday time off, and aren't thinking about purchasing real estate.
But what if you are in a pinch and can't wait for the colder seasons to end? It may not be ideal, but there are some benefits to selling real estate during the holidays. In this article we're going to explain the benefits of selling real estate in Penticton during the holiday months.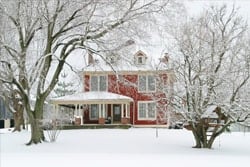 Less homes on the market
Real estate inventory normally picks up in the spring.  That doesn't mean that there aren't buyers out there during the holidays. In fact, if you do everything right and listen to your agent -- then you may even sell your home faster than you would during warmer months. One of the main reasons for this is lack of competition during the holidays. Buyers won't have a large list of houses to choose from, so this makes yours stand out much more.
Holiday buyers are serious
If someone is interested in your home and requests to see it during the holiday months, then chances are that they are very serious about purchasing soon. In fact they might even be ready to buy right away. If anyone is looking at real estate around Christmas or the new year, they are without a doubt a serious buyer. So having your home on the Penticton real estate market around this time of year, will attract some very serious buyers.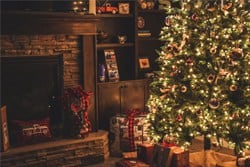 Warm and cozy environment
The holidays are one of the coziest times of the year. Many people are gathering around the fireplace, drinking hoy chocolate, baking goodies, and more. People who put their homes up for sale this time of year have an advantage as they can stage their home with that same comfy and cozy feel. Having a fire going, with your holiday decorations and baking can make the potential buyer feel at home when viewing your home, and can even imagine their own holidays there.
In Conclusion
While selling Penticton real estate is generally tougher during the holidays, do not be discouraged. For more information on selling your home contact Team Thompson today!