Last month, we covered the first 3 elementary schools near houses in Penticton. In this article, we are going to be continuing with the theme and giving you some valuable info about the remaining 4 elementary schools! Usually, buyers like to know where the nearest schools are in their desired Penticton neighbourhood. For many, this allows them to plan in advance. Having your work and your child's school close together makes the morning and afternoon commute much easier.
Not only this, but you'll also be able to cherish a few extra moments in bed each morning. Penticton has great schools that foster growth in a modern education system. School District 67 has laid out a curriculum that ensures kids of all walks of life are taken care of. Follow along as we go through the next 4 elementary schools available to kids in Penticton. Be sure to check our blog next month for middle school content!
Houses in Penticton are close to these 4 elementary schools!
Queen's Park Elementary is located on Power Street. It is on the same street corner as the Queen's Park YMCA Child Care building. Thus, making this school a great choice for parents who are looking for an afterschool care program. The school teaches Kindergarten to Grade 5 students. As of the 2021/2022 school year, kids born in 2016 are eligible to attend Kindergarten. Queen's Park Elementary is operated by Principal Ron Manning. Students will begin their school day at 8:30 am and finish at 2:30 pm each day. 
Moreover, there is a multitude of programs available to parents and kids. For instance, the Penticton Feedway arranges Queen's Park's Breakfast Program. This happens on school days from 8:00 am to 8:25 am in the Breakfast Club Classroom. All students are welcome to come and enjoy a delicious breakfast! The Breakfast Program comes at no cost for students. There is also a meals program that is available at a low cost for grades 1-5. The meal calendar is released 2 weeks at a time and parents must register their child before the 2 weeks. Students also have access to Microsoft Office on up to 5 computers and 5 mobile devices when registered at a school in SD67. There are also virtual counseling and counseling resources available to students here.
South Penticton Elementary School.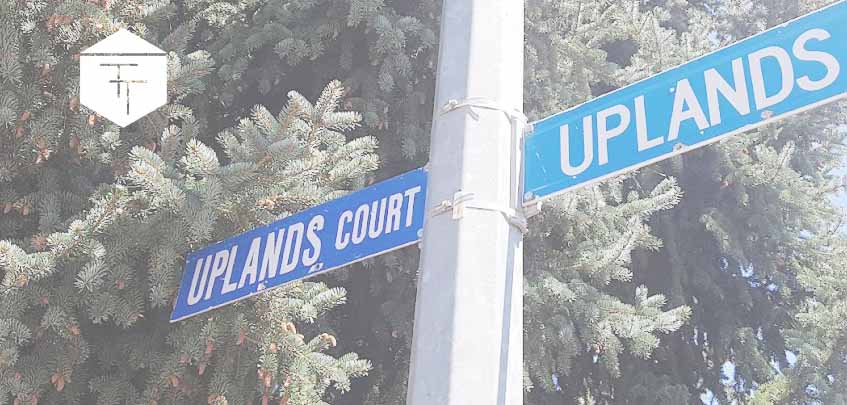 Uplands Elementary is run by Principal Andrea DeVito. The school can be found on Middle Bench Road in South Penticton. Kids in Kindergarten to Grade 5 are taught here at Uplands. Students begin their day at 8:45 and end their day at 2:40. However, there will be supervision at the school from 8:00 am until 3:00 pm daily. New students can access a virtual tour of the school here on YouTube or here in a PDF. Parents can sign their child up for a hot lunch program that operates on Wednesdays and Fridays each week. Payments for this program are made online. The school also asks that some parents occasionally sign up to volunteer so that these programs can run consistently.
Furthermore, there is a daycare program for kids 5-12, called Kids Connection Uplands. This program offers quality childcare services for parents who need them. Parents can choose to put their child in before and after school programs, day programs, summer/spring programs, and more within the program! There is a cost associated with this resource. Click here to find out more on their website.
Elementary Schools Near Houses in Penticton Cont'd.
West Bench Elementary is located on West Bench Drive near the Penticton Indian Band and Leapin Lizards Daycare! The school's principal is Janice Binding and the school accommodates kids in Kindergarten to Grade 5. The school is small but packs an awesome learning environment with a beautiful view of the Okanagan. Here kids attend school from 8:50 am until 2:50 pm. This way kids and parents can get a few extra minutes of sleep in the morning. However, supervision is available from 8:30 am until 3:00 pm.
Additionally, like the other schools in Penticton, West Bench offers various programs and services. Namely, the breakfast program operates from 8:00 am until 8:50 am each school day in the kitchen. This program is free to all students. There is also a fun lunch program available for purchase online. Interestingly, West Bench offers an Outdoor Kindergarten program to foster growth in and out of the classroom. Learn more about this program here. West Bench values the importance of the outdoors. As such the school incorporates an outdoor education program into each grade level. Discover more about this program here.

Elementary School Near Skaha Lake!
Wiltse Elementary is found on Wiltse Boulevard. Principal Travis Bond is the operator of this K-5 school. The Wiltse community strives to make sure each and every student feels safe and welcome. Students must arrive at school at 8:40 am and their day ends at 2:40 pm from Monday to Friday. The school has a special Kindergarten transition program to ensure kids feel comfortable attending the school on a regular basis. Information on this can be found here. Moreover, there is a virtual slideshow for new students to help kids familiarize themselves with the school before attending. This can be found by clicking here.
Furthermore, there is a video archive of the school's monthly videos which can be found on the Wiltse website under the 'About' tab or by clicking here. These videos are both educational and informational for students and parents alike. In addition, there is a hot lunch program and a one-to-one reading program. The hot lunch program offers a variety of meals each week for a small cost. Many students love participating in the hot lunch program. As for the one-to-one reading program, it is available to kids in grades 1-5 who are having trouble with their reading.
Buy houses in Penticton now!
These are the remaining Elementary schools in Penticton. Come back next month to find out about the Middle schools in the area. Each month we will be providing content on the schools near houses in Penticton. 
For more information on schools in the city contact us today or visit the SD67 website here. We are happy to help you with any questions you may have about houses in Penticton. Be sure to reach out with any concerns or inquiries about a property. We look forward to working with you soon!